Between its splendid waterfalls, verdant fields, and tempestuous geology, Iceland is doubtlessly one of the most photogenic places on Earth. But the appeal of Iceland means that original photos and secret locations are becoming fewer and farther between, with every adventurer's album containing at least one shot of the Gullfoss and the Geysir. But that doesn't mean there aren't still a few hidden gems left to be uncovered in Iceland's vast landscapes – all you need is a good portable camera and the willingness to do a little legwork.
Grótta, Reykjavik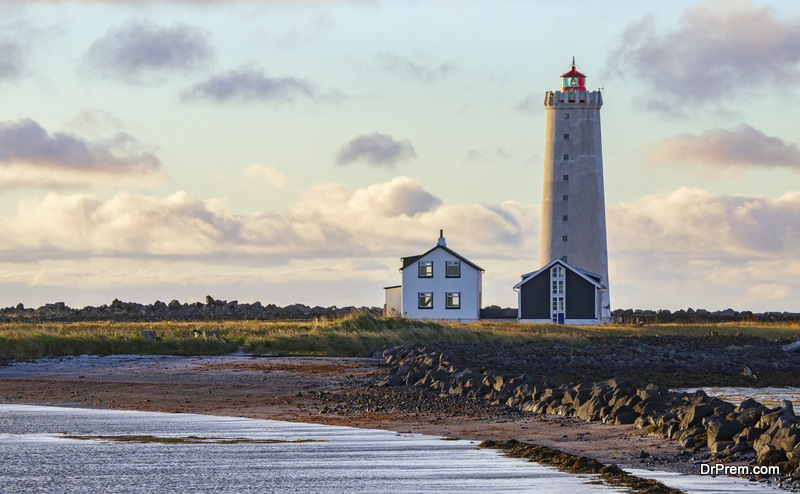 In the western part of Iceland's capital city is the small wildlife sanctuary of Grótta, overlooking Faxaflói Bay. Apart from the potential for some amazing shots of the sanctuary's richly diverse bird population, it's one of the best places to catch a sunset shot over the bay. Additionally, during low tide, a small lighthouse is also accessible to add to your shot – but bear in
mind that it's closed to the public during nesting season, from May 1st to June 30th.
Gljúfrabúi Waterfall
Located a mere five minutes away from its more famous brother, Seljalandsfoss, in the south of Iceland, Gljúfrabúi is an exquisite cascade that is often overlooked and easily missed. The reason might be because the entrance to the cave in which the falls live is rather nondescript, unless you know where to look. Simply walk between a few large stones that form the entryway and you'll be almost directly beneath the hidden fall. Just be sure to bring protective gear for your camera – even the best camera can only handle so much moisture, and you will definitely get wet here.
Fjadrargljufur Canyon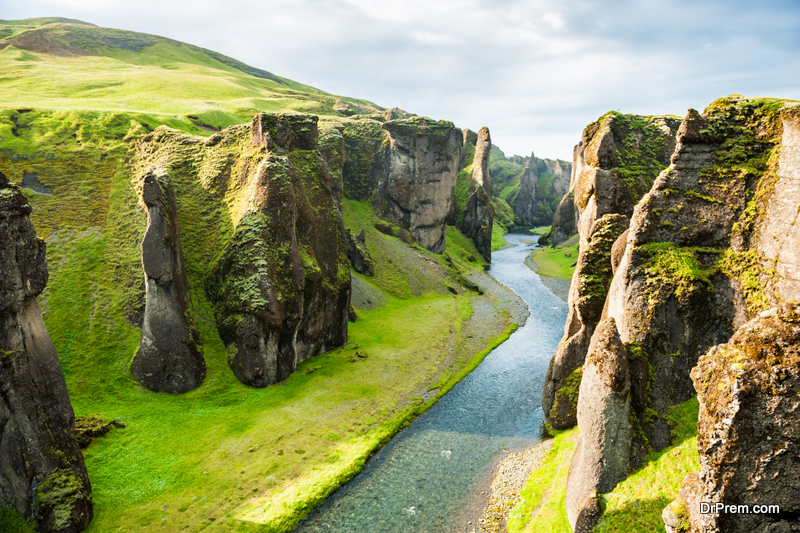 To the east of Gljúfrabúi, along the Ring Road, is one of Iceland's most picturesque and often forgotten canyons. The canyon itself is easily accessible by car, but the best pictures are gotten from the observation deck, accessible from a one-mile hiking trail, that offers a view of one of the Fjaðrá River's most beautiful waterfalls. While more popular in the summer months, Fjadrargljufur Canyon is often overlooked in the wintertime, but is no less stunning, offering up the opportunity for some of the best winter landscape shots in the country.
Rauðisandur Beach
You may have heard of black sand beaches, and certainly white sand, but Iceland offers one of the world's few examples of a red sand beach. Rauðisandur is a bit more difficult to access than most of Iceland's other beaches (a 4WD vehicle is highly recommended, thanks to the only roadway's loose gravel and sharp turns), but makes up for it in versatility, as a landscape photographer's dream. The sand glints in rusty red hues primarily on sunny days, but various weather has different effects on the colorings of the sand, from red to yellow to black to white, which means regardless of weather, a unique and memorable shot is just a short drive through the West Fjords. Check conditions before making the trek – in wintertime, the beach may not be accessible, by ferry or by car.
Holuhraun lava field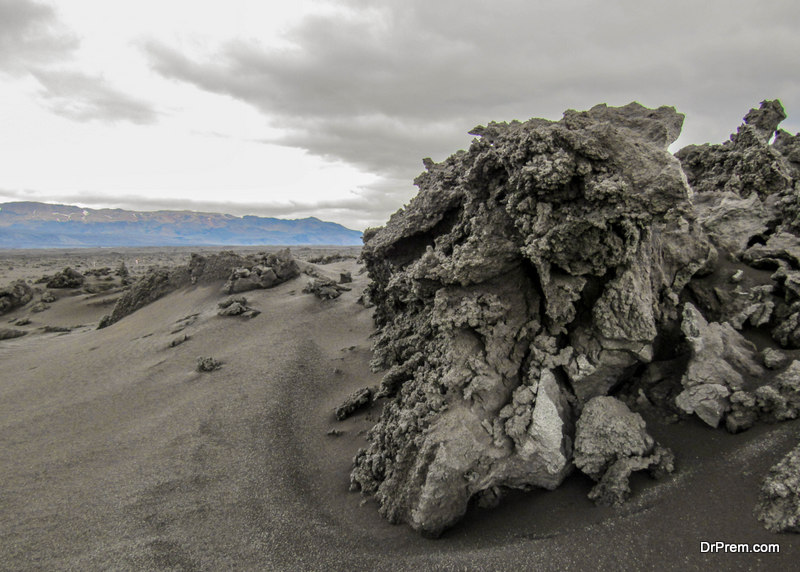 If you're feeling adventurous; head to the Icelandic Highlands, where the country's tempestuous geology has recently sprung forth in a lava flow from a volcanic eruption that spanned from August 2014 to February of 2015. It is by no means an easy trip – you will need a sturdy, 4WD vehicle to make the trek – but worth it to see one of the most awesome examples of nature's fury, and a reminder that Iceland is far more temperamental than even its many geysers and waterfalls would suggest. It should go without saying that you must exercise extreme caution when approaching the flow, and using a long-range lens is suggested, rather than getting up close and personal.
While this list is by no means exhaustive, it's certainly a starting point for any photographer looking to tap into the remaining unclaimed photogenic opportunities that Iceland has to offer. While the country's natural and versatile beauty has drawn tourists from all over the world for decades and become a mecca for photographers both amateur and expert, that doesn't mean that its source of photographic magic is exhausted. A good camera can only take you so far, but a willingness to travel off the beaten path can take you even farther.
Article Submitted By Community Writer