If you've ever been kayaking, you might have gone alone or with a friend nearby. Kayaking is a fun sport to do with friends but often those little boats are only big enough for one person. This is where tandem kayaking comes in as kayakers are able to bring a partner along with them while they paddle. If you'd like to know more about tandem kayaking, then keep reading to find out more.
Adventure
The great thing about kayaking is that it can lead to so many adventures. You can get out and explore your local area or a new place when you are travelling. Going on adventures like this can be fun when you are alone but when you get a tandem kayak, you can enjoy the adventure with your friend.
Team Building
When you go out in a tandem kayak, you are working with another person to get to the place that you want to go. You are exploring the locale with them and so you'll need to work as a team to be able to have a fun experience. Having the best type of tandem kayak is important to ensure that you are able to work effectively as a team. Make sure look at the website Best Kayak Reviews to find out which kayaks might be best for you.
Exercise
Tandem kayaking is not only fun, but it is also great for exercising and getting fit. When you paddle in your kayak, you are working your torso and are likely to build more muscles. Although sometimes kayaking does not seem like it requires too much energy, you'll love getting out and exercising with your friend in your tandem kayak.
Family Fun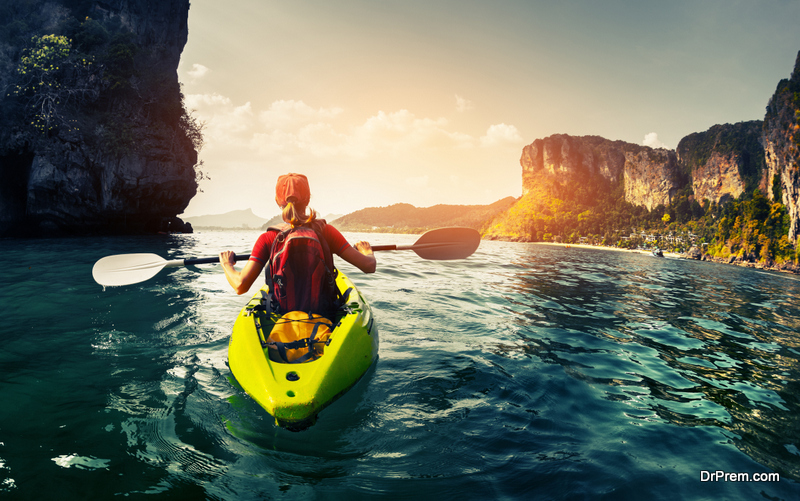 What we love about kayaking the most is that it can be a great family activity. When it comes to tandem kayaking, you can get your younger children involved without them having to focus on paddling their own kayak. Tandem kayaking lets one person take charge and control the boat, meaning that young children can still join in on the family fun.
Nature
Our final reason why you should try tandem kayaking is that you can get closer to nature with your friends than you could with other outdoor activities. Getting up close and personal with the local wildlife will give you an insight into nature that you wouldn't have normally got. You'll love seeing this side of nature with your friends or family so make sure to get involved as soon as possible.
Final Thoughts
We think that tandem kayaking is a fun way to get your whole family involved in kayaking. Getting out and about with your friends is a great way to enjoy nature and explore new places. There are so many different styles of tandem kayaks available for you to choose from, so make sure to find the right one for you. Why not start exploring nature on your tandem kayaking adventure today?
Article Submitted By Community Writer